Hello, everyone. It's Desiree. Yes, me, again. lol I will be updating Ikaru's blog with her new releases in the hopes that it will free her of some of the drudgery involved in having a store in SL. That way, she will have a little more time to make beautiful new things for us. :) Today's new releases are amazing! First, Ikaru has created a whimsical new avatar - Nymph.
What is Nymph? Well, even Ikaru herself doesn't know. She says it seems to be some kind of alien. Nymph comes with hooves, tail, ears, and skin, and is available in pink, purple, blue, peach, and teal. It looks simply cute as can be with the recently released gacha item - the Hey Sailor dresses - as well as with the white and pink Princess Ero dresses.
Ikaru has also just released a new hair style - Bao. It comes in the usual colors - too many to name - and has cute little pom poms (or bao baos) on top. Of course it goes perfectly with the Nymph avatars.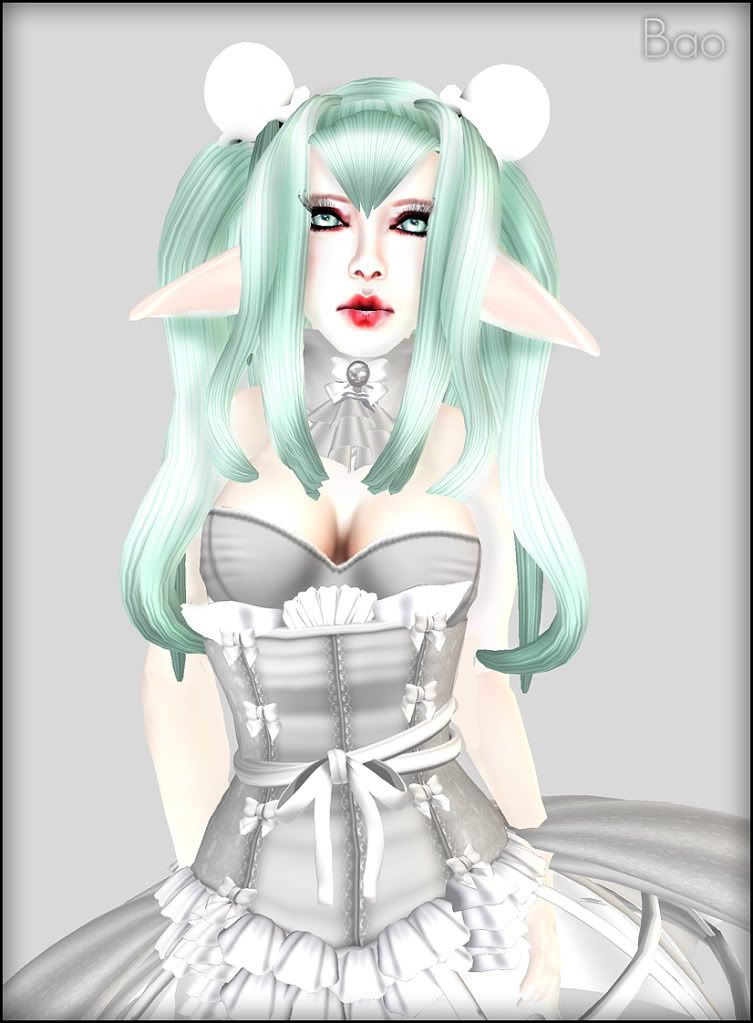 You can see more photos at Ikaru's flickr stream
here
and
here
. All items available now at
Violent Seduction
.
Credits:
All items by Violent Seduction.
Labels: aliens, avatars, Bao, new releases, Nymph, Violent Seduction